Veterinary Medical Acupuncture
What is medical acupuncture?
The practice of acupuncture dates back thousands of years in Traditional Chinese Medicine (TCM). Inserting fine sterile needles into the body is used in TCM to diagnose and treat illness through altering Qi, or life force, circulation through a series of meridians or channels.
Medical acupuncture's approach is a Western adaptation of TCM using current knowledge of anatomy, physiology, pathology, and principals rooted in evidence-based medicine in our veterinary patients.
Medical acupuncture uses the same channels and acupoints from TCM (see below). Dry needling can be used to target myofascial trigger points, or knots, by inserting needles at the problem point.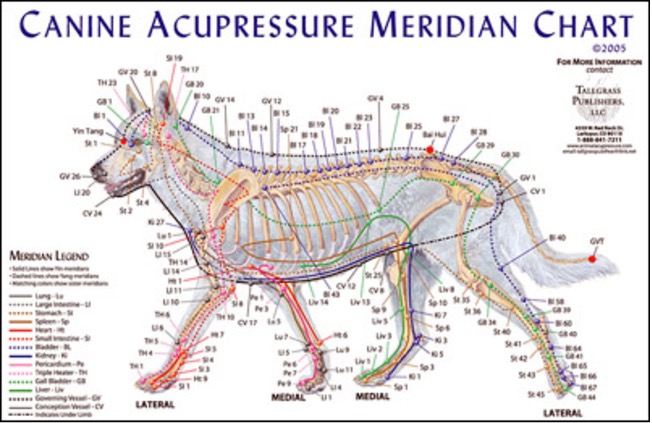 Using evidence-based medicine, medical acupuncture focuses on modulating nervous system pathways at known points within muscles, fascia, and connective tissue. By doing so, pain pathways can be altered at local levels, as well as within the brain and spinal cord. This is the concept of neuromodulation and is a way to help reduce pain that does not rely
The overall goal is to improve your pet's quality of life and keep them healthy and happy for as long as possible!
Various medical acupuncture techniques exist, as well as additional integrative modalities like spinal manipulation and laser therapy, which can be used in combination with one another. The recommended trial is a minimum of 3 treatments to see if your pet responds to acupuncture. Those 3 treatments are performed 1 week apart. An initial 1 hour consult will be done to assess your pet's condition and ultimate needs. Around 75% of pets respond to acupuncture in some way. Increases in activity, appetite, and more social interactions are great signs of response to therapy.
Talk to your veterinarian about incorporating personalized integrative medicine into your pet's care, today!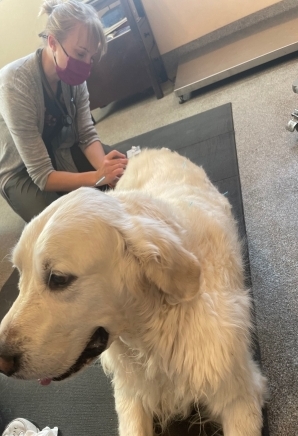 Medical Acupuncture can help treat:
Osteoarthritis

Spinal cord injury and disc disease

Nervous system disorders

Digestive disorders

Incontinence

Immune dysfunction

Post-surgical or trauma recovery

Skin disorders

Anxiety

Reproductive disorders

Eye pain

Cancer-related problems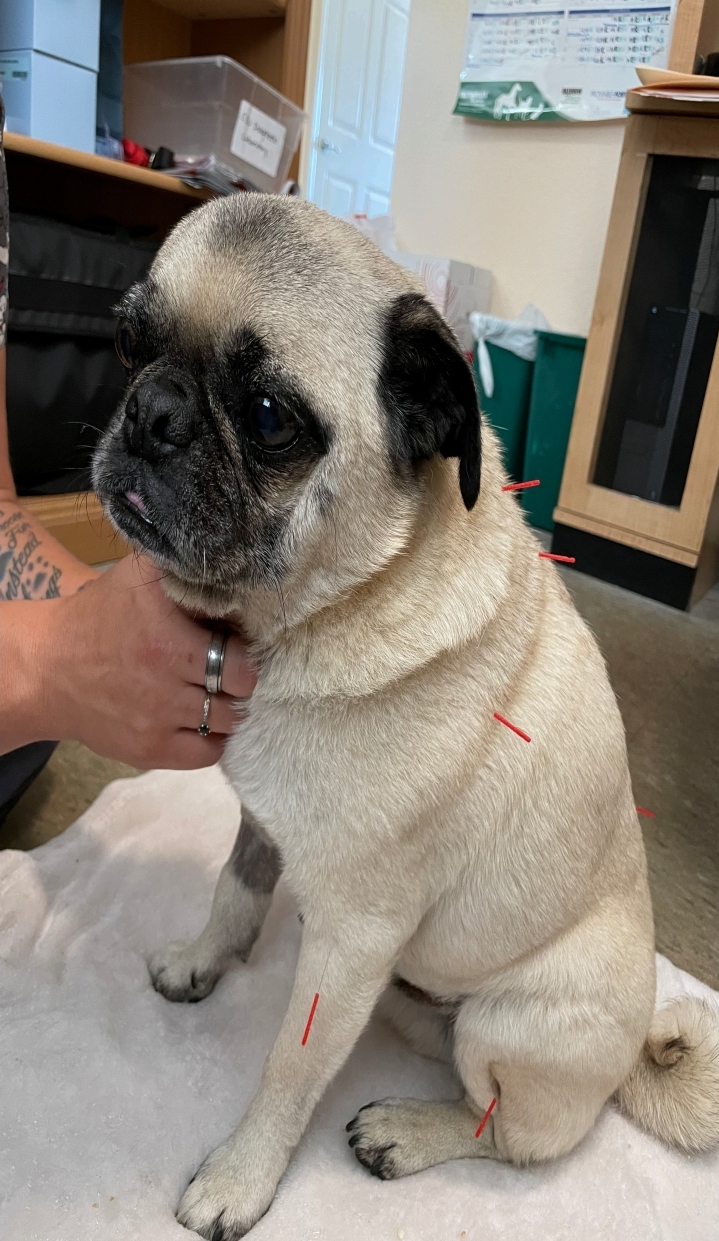 Appointments and Pricing
A minimum of 3 treatments is recommended to see initial response.
Initial Consultation –  1 hour – $70
Includes doctor consult and first treatment(s)
Follow-up Visit(s) – 30 minutes – $55
Package of 6 Follow-up Visits – $300
(save $30!)